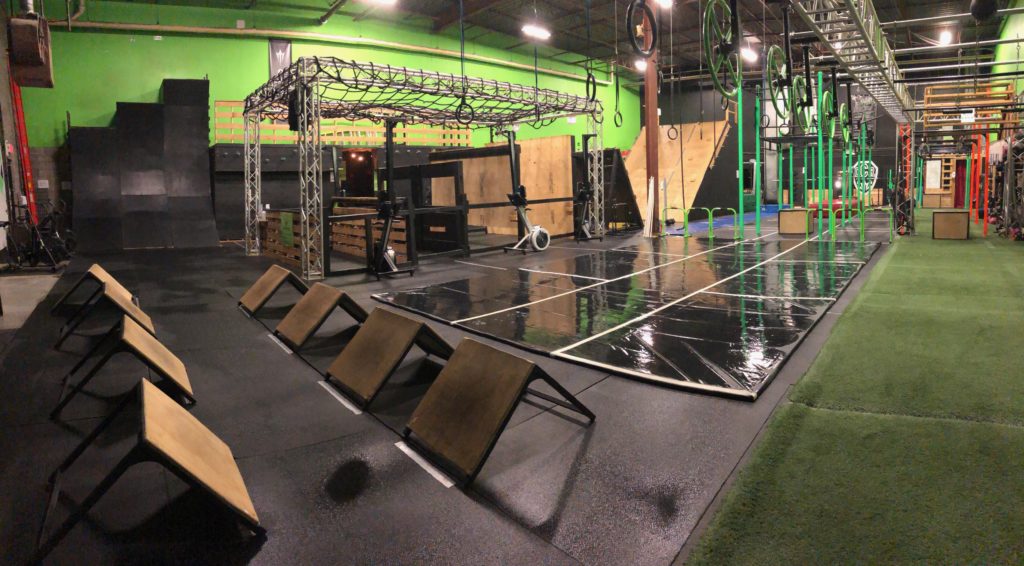 OCRA Full Day Camp
Overcoming summertime boardam one obstacle at a time. Here at OCR Academy we are bringing back recess. Kids are designed to run, jump, climb, swing and crawl. They are not meant to sit in front of a screen all day. That is where we come in. At our OCR Academy camp its like any other camp, except we incorporate our obstacle course.
Camp Cost:$285 per week plus taxes.
How to register: To Register for camp, please head over to our schedule page here and select the week you wish for your child to attend by clicking the sign up button. It will give you an option for a 4 day week or full week. To purchase this you must have a waiver filled out in the name of your child first (If you are a returning member, no need to fill out another one, but you will need to know the email and password you used to sign in. If you do not remember, give us a call and we can help you this). You can fill out a waiver here once this is complete you can now purchase a camp week. By doing this you will reserve the spot for your child in that week.
How will it work in our new normal?
We have divided our 6,000sqf gym into two gyms, Gym A, and Gym B. We will be offering two groups, Gym A will have 10 kids, and Gym B will have 10 kids, our goal is to keep the two groups separated during the day. When it's time to switch sides, this is when we have a water or snack break and our staff disinfect and clean the entire gym. The goal of our camp is to offer kids a safe and clean facility so kids can escape from home for a day where they can run, jump, climb and swing on our indoor obstacle course. We will be following all necessary local and provincial guidelines for Day Camps, including a total of no more than 20 kids, and with total capacity of no more than 50 people in the gym including staff.
Drop off and Pick up locations:
Drop off/pick up, parents and children are to wait in their cars until a staff member directs them into the gym, where they will be screened with 4 questions:

Have you or anyone in your household had the following symptoms over the last 24 hrs?
Fever over 100.4
Shortness of breath
Coughing
Have you or anyone in your family worked in close proximity with or on someone with confirmed Covid-19 in the last 14 days?

It is the responsibility of the parents to take each child's temperature before they arrive to camp.
Managers will be present to supervise drop off and pick up and to help direct parents and campers
Everyone will enter the same door and will use the Exit door on the other side of the building, both are facing East.
Our staff will have a table set up outside for campers drop off. For pick up please enter the front of the building and we will notify your child that you are here and you both will leave via the Exit door beside the warped wall.
Registration will be available online and or over the phone.
Health & Safety:
Campers and staff will be screened prior to arriving on site.
Those who have indicated that they or a member of the same household has travelled outside the country in the past 14 days will not be permitted into the program.
Campers or staff who are exhibiting symptoms of illness may not be permitted into the facility. Those who exhibit signs or symptoms of illness during the program will be isolated from the group and sent home immediately. Others in the group will be notified immediately.
All participants must meet the minimum age requirement of 7 years. We will accept those who are turning 7 during the summer months. Star Gymnastics in the same building has a great camp for kids 5-12 year old.
What To Bring:
Lunch (please make sure there are adequate snacks, with all the activity kids can get very hungry).
1-2 water bottles (we can refill here if needed)
Change of clothing. Sweat/mess will happen, so we want to make sure your child is comfortable
Sunscreen/hat
2 clean masks.